Up until a few years back, I was quite unaware of the fact that there was any such thing as intermarriage in royal families. Like any other person, I thought something like that would be quite impossible, as I'd always believed that the monarchies would be interested in keeping their bloodlines 'clean'.
How shocked I was to find out that there are actually European royal family members who have actually married outside of their race. Of course these relationships might not be that spoken of, but it's still quite big to me who used to think that it would be absolutely impossible, especially
marriage between Europeans and Africans.
Underneath
is a list of royal family members who have married outside of their race:
Prince Maximilian Nikolaus Maria who married Panama born Angela Gisela Brown
Lady Davina Windsor, daughter of Prince Richard Windsor Duke of Gloucester, married Maori born Gary Lewis
The Hon. James Lacelles son of the 7th Earl Harewood( Queens Elizabeth's 1st cousin) married Joy Rilwan Princess of the Yorba house of Elias(Nigerian) - No current picture -
Prince Joachim of Denmark married Princess Alexandra (Chinese) - but their marriage ended in divorce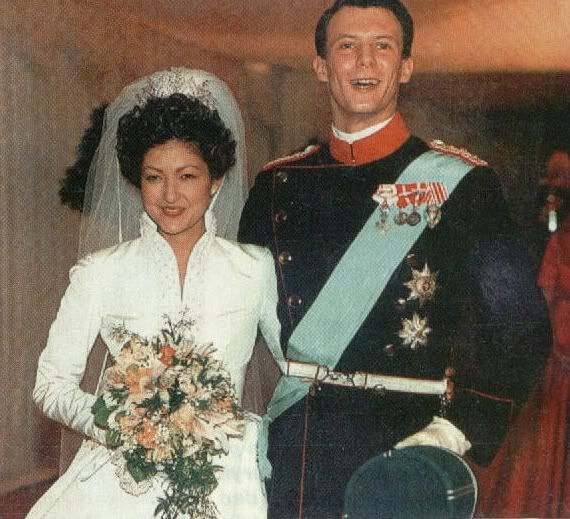 Baron Christian Louis de Massey(Prince Albert of Monaco's cousin) married Baroness Cecile de Massey (Afro-Caribbean)
Depicted here with two of their sons
Ferdinand Count von Habsburg married Mary Machar, Countess von Habsburg (Sudanese)
I certainly find it interesting what surfing online can lead you to. The internet can indeed be an educational place for curious people wishing to discover things beyond their knowledge. There are perhaps more royal families out there with a mix.